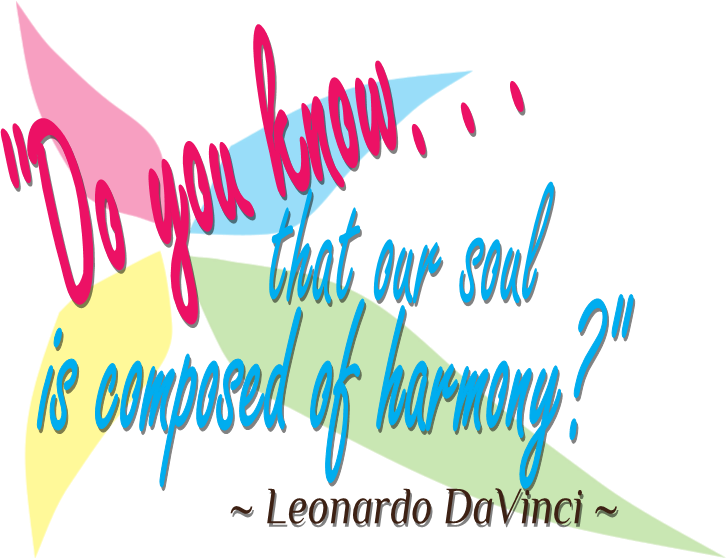 Learning to Love the Performing Arts


"It is in Apple's DNA that technology alone is not enough—it's technology married with liberal arts, married with the humanities, that yields us the results that make our heart sing."
–Steve Jobs, in introducing the iPad 2 in 2011
TOP CALIBER TEACHERS AND FACULTY

Performance WorX's ultimate goal is for our students and our community in and around the Pine Belt area to develop a love of the performing arts. We want to make a cultural and aesthetic contribution to the creative life of this area and our world. Our conservatory approach inspires our students to become life-long and generational patrons of the arts as well as vital contributors to the artistic life of our community through excellent training, community service, and performance opportunities.
Performance WorX provides performing arts education, enhanced technology for artistic expression, and a creative environment for real, inspired expression. Our environment and culture promote a spirit of artistry through lessons, classes, concerts, recitals, showcases, workshops, and conferences on the amateur, semiprofessional, and professional levels.
The experienced and well-trained instructors at Performance WorX give highly individualized attention to their students. Our goal is to meet our students at the point of their need, discover their innermost hidden talents, and to draw them to their highest level of artistry, whether that be personal enjoyment, performance coaching, or professional endeavors. Our diverse faculty is experienced in working with artists at all levels, whether novices or professional performers, and all levels in between!
This is why Performance WorX truly is the place "Where the Arts Come to Life!"
Over the years, we have had the pleasure of nurturing countless brilliant students and bringing out their inherent talents for the entire world to see. Our commitment to producing world-class artists is evident through our high-caliber mentors, comprehensive artistic classes, and passion for the arts. Call us and start your journey towards artistic excellence today.
Music | Acting | Dance | Production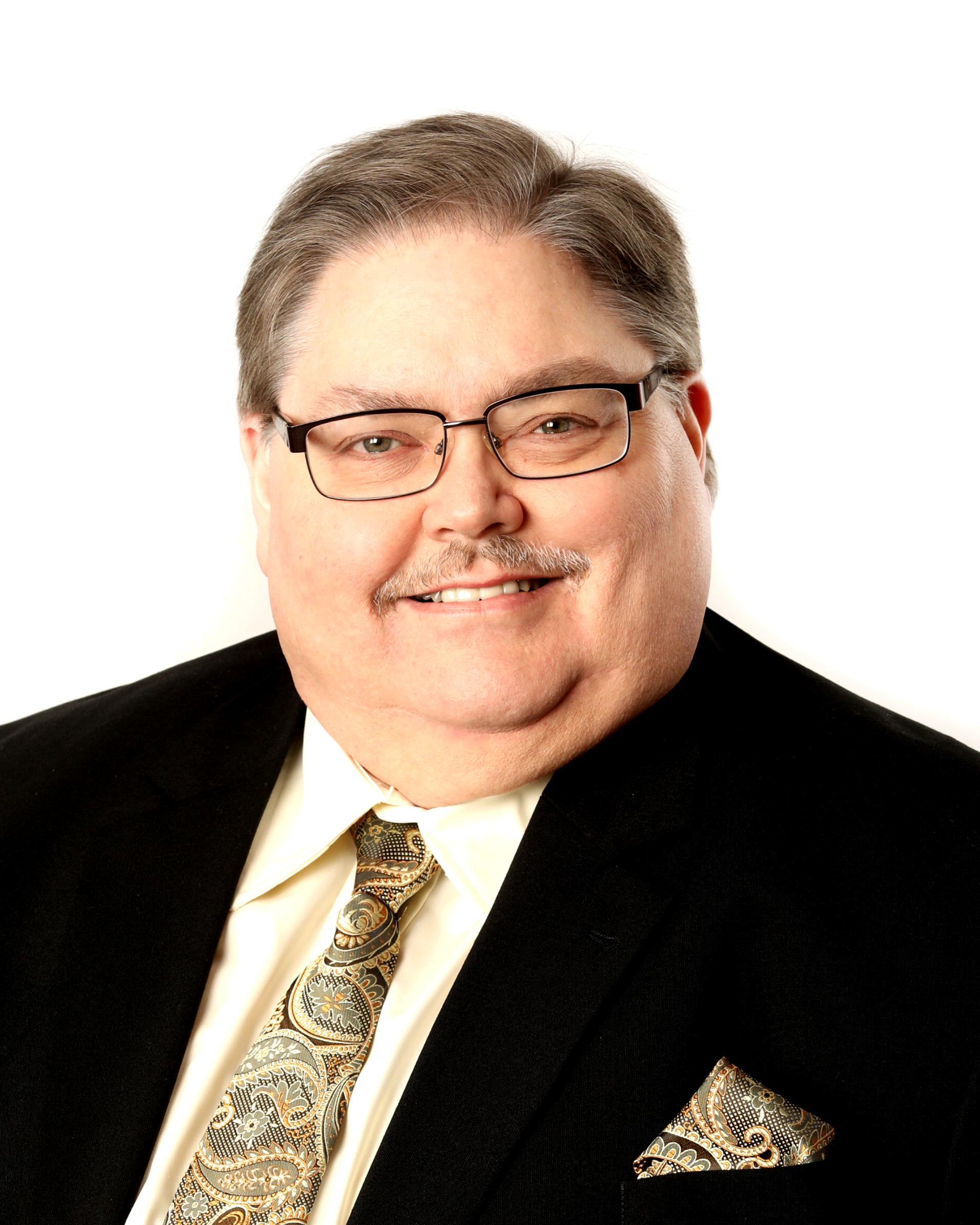 DOUG BROOME

Owner & Dean of the Studios
Piano and Voice Instructor
Doug has over 35 years of experience teaching through college-level vocal performance classes and specializes in technique and development in the Old Italian Bel Canto style; beginning through advanced piano for children through adults of all ages, specializing in adult fast-track piano, and coaching amateur and professional performers. He also has, for over 40 years, performed in recitals, concerts, musicals, operas, television, and worship services as either a pianist or singer. Doug holds the Master of Arts in Opera & Theatre Performance from The University of Iowa, both the Bachelor of Arts in Music and Master of Library Science from The University of Southern Mississippi, and is abD in Church Music/Vocal Pedagogy from New Orleans Baptist Theological Seminary. Today, he manages our daily operations as the Company Owner & Dean of the Studios at Performance WorX, and also serves as one of our resident piano and voice instructors. Go to Classes & Registration or call Performance WorX at 601.336.5313 to set up lessons with Doug Broome today!
BM, The University of Southern Mississippi, 1979
MA, The University of Iowa, 1982
MLS, The University of Southern Mississippi, 1987
abD, New Orleans Baptist Theological Seminary, 1985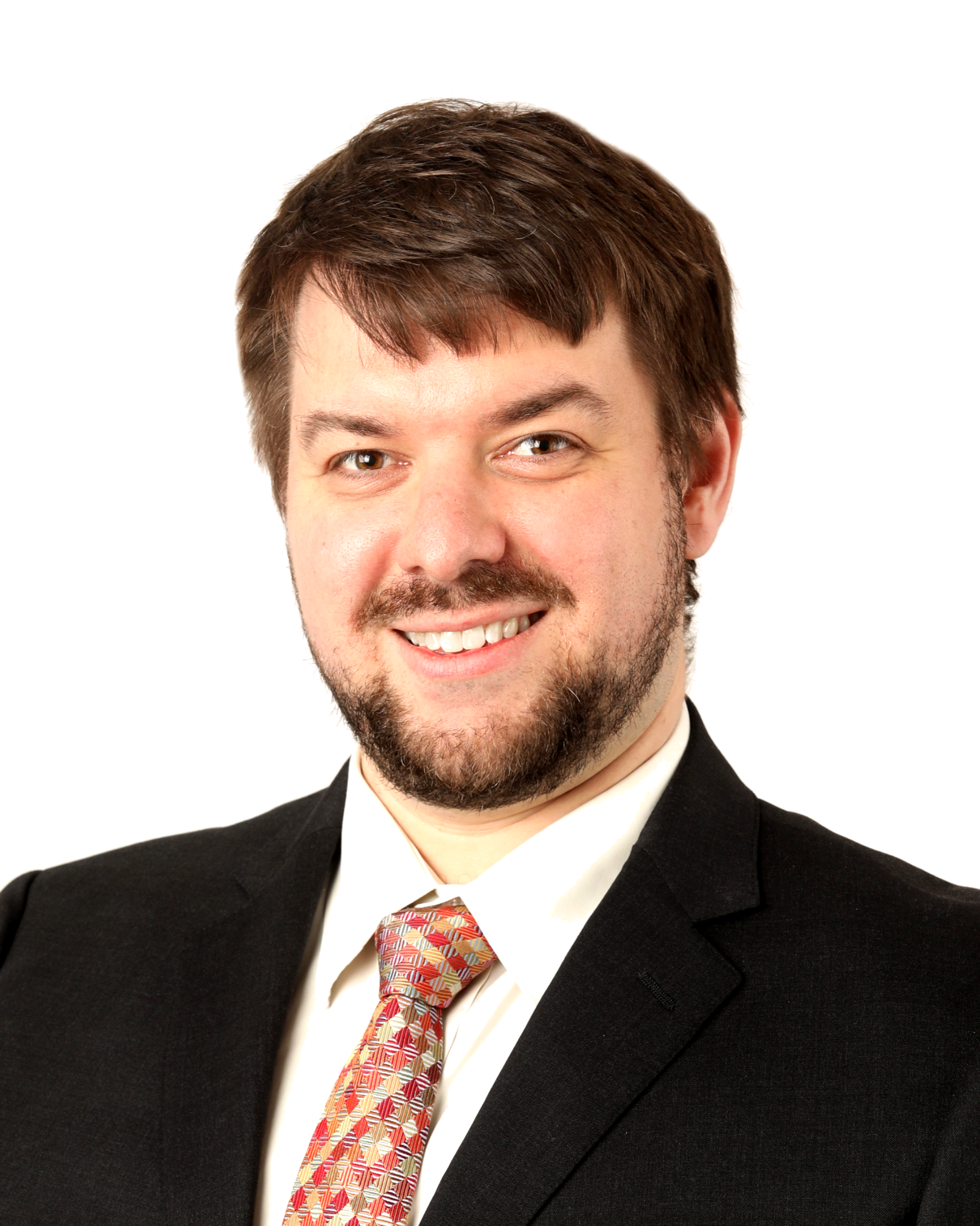 ROSS ANDRUS
Piano, Percussion, Woodwinds, & Brass Instructor
Music Theory Instructor


For over 5 years, Ross Andrus has had the pleasure of teaching, arranging, and performing as a Faculty Member with the Performance WorX Family. Ross takes immense pride in teaching wind instruments, piano, percussion, and music theory. His Alma Mater is The University of Southern Mississippi, where he majored in Jazz Studies and Music Education. During his college years, he played Tenor and Bass Trombone in many solo and ensemble settings. Ross studied with Trombone Professor, Dr. Marta Hofacre, who taught him the importance of performing with the best sound in mind, no matter the level of technicality. While learning to play music in the jazz idiom, Ross was assigned to study under Leland "Lee" Kornegay. After a semester of playing in small groups and ensembles, Ross had an "A-Ha" moment. After listening to Lee's instruction and demonstrations on his trumpet, Ross took on a new musical mentor. He also acquired an affinity for writing and arranging for chamber groups, wind bands, rock bands, jazz combos, and jazz ensembles, to name a few. Ross was a member of the USM Orchestra, Wind Bands, Jazz LAB Bands, Pride of Mississippi Marching Band, and Jazz Combos. Before attending Southern Miss, Ross went to Acadiana High School in Lafayette, Louisiana, where he decided to pursue a career in music. While playing in an hour of band class, Dr. Hofacre decided to drop by after travelling through the area of recruitment for USM and taught an impromptu trombone master class. Not only did she leave a lasting impression on him, but she unknowingly recruited a future student of hers. Being born and raised in Lafayette, Louisiana, Ross was always around good music, whether it was listening to his dad play bass, grandfather on Cajun fiddle and accordion, or road trips to New Orleans. His influences range all the way from Paul Simon to Queen, and Duke Ellington, Wynton Marsalis, and JJ. Johnson.
BM, The University of Southern Mississippi, Jazz Trombone
BME, The University of Southern Mississippi, K-12 Music Education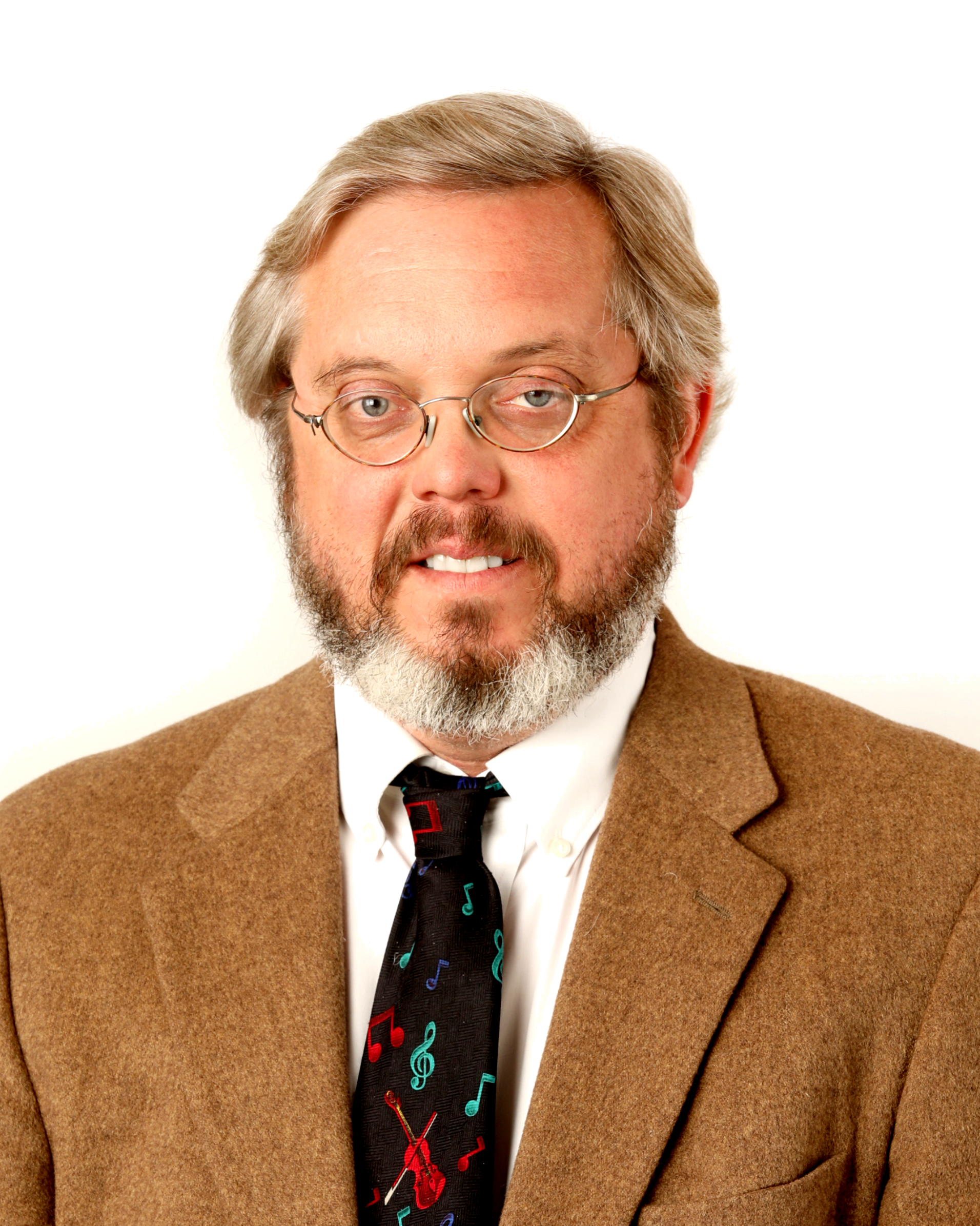 DANIEL BLYTHE
Piano Instructor

Performance WorX welcomes DANIEL BLYTHE to our Faculty as Piano Instructor. At four years old, his mother noticed an unstoppable curiosity for the piano; he would play around and make up melodies that seemed to make musical sense. So, at five she enrolled him in piano lessons and he never stopped all the way through grade school, high school, and on through college. At The University of Southern Mississippi, Mr. Blythe studied Piano Performance under Dr. Mary Ann Stringer. He graduated with a Bachelor in Music Education in 1997 and began teaching general music in public schools. Simultaneously he taught private lessons in his home and began an eighteen year run of performing and accompanying in local churches. Two of the larger churches Daniel held the position of pianist in were First Baptist Natchez and Central Baptist Hattiesburg.
Over the years, Blythe developed a passionate style of performing religious music that flowed over into his teaching style. He believes it is a gift to be able to help congregations have a worshipful experience and it is the job of the musicians in church to make sure the people leave with a change in their heart. Music can help the people worship, and sometimes we can touch them in their soul in an important way.
Not all students want to become church musicians or passionate performers, however, and Mr. Blythe believes it is equally important to teach them with as much energy. His teaching philosophy is that learning music helps develop the mind, especially in younger students. Putting together all the pieces and hearing a beautiful end result is awesome for students and opens up passages of thought in the brain that other subjects cannot do. And then, the joy and pride in the success of the result… the PERFORMANCE… teaches students to set a goal and make a habit of accomplishing it. In his public school experience, Mr. Blythe created large choirs of students and several instrumental ensembles and let the students get a taste of high-level performance. These groups had high applause, cries for encore, and hundreds of friends and family calling out their names in public. Then the schools made and sold professionally recorded CDs of these students and everyone Mr. Blythe taught got to feel what it was like to be famous. Teaching music is fun and rewarding for the students, not just the teacher, and Mr. Blythe hopes to give his students and unforgettable experience and great success in learning.
To set up private lessons with Daniel Blythe, call Performance WorX at 601.336.5313 or go to Classes & Registration.
BM, Piano Performance/Music Education, The University of Southern Mississippi. 1997
Graduate Studies for MM, The University of Southern Mississippi, 2003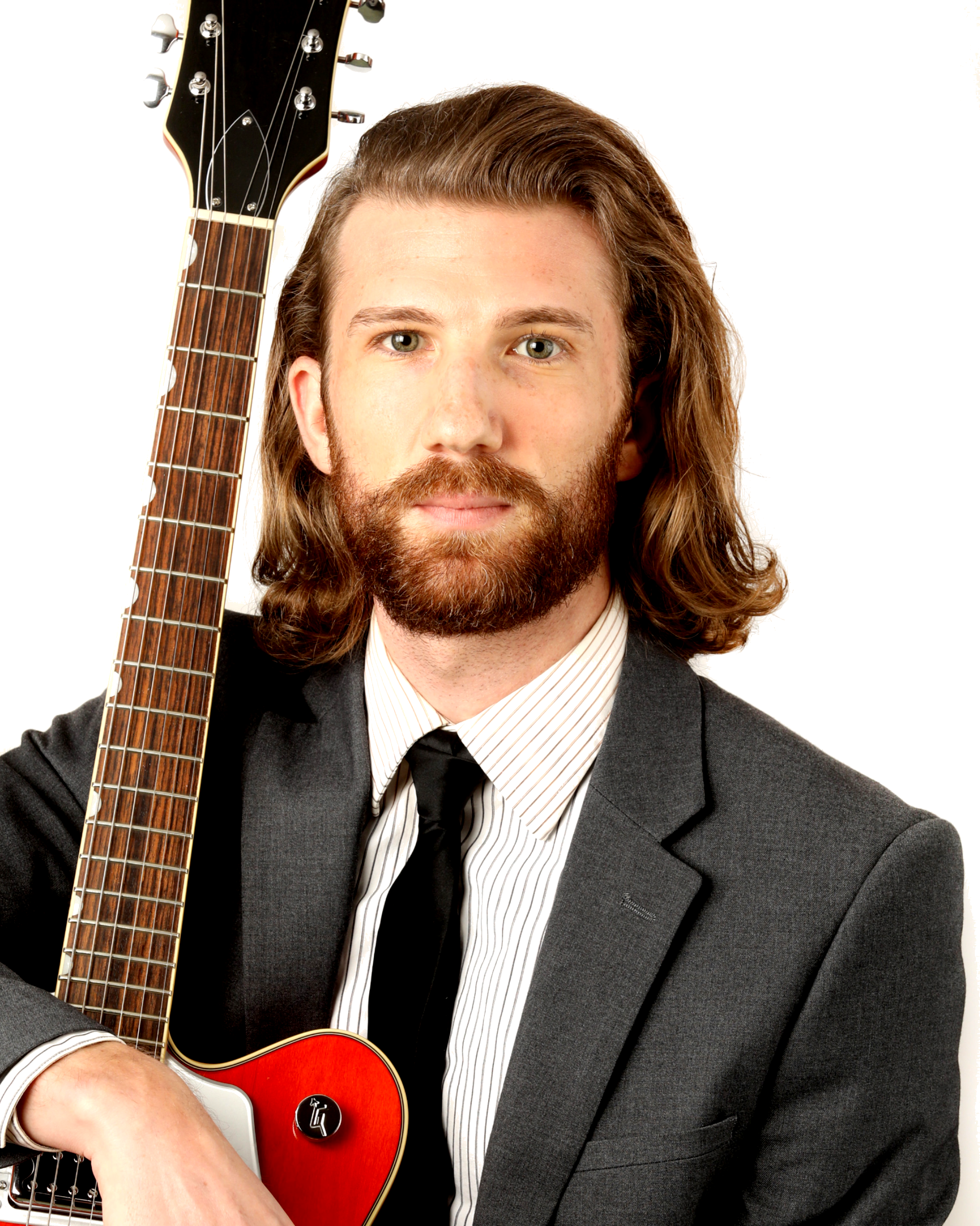 ANDREW GLOSE
Guitar Instructor

Andrew James Glose was born in Vicenza, Italy. After brief stays in Turkey and Washington state as a child, he settled in Diamondhead, MS, at the age of eight. Andrew began his music journey in the sixth grade, taking up the clarinet. Over the course of grade school he also played tenor saxophone and french horn for orchestral ensemble. During his four years in high school marching band, Andrew participated in marching and indoor percussion ensemble playing the tenor drums. It was in middle school that he took an interest in bass and electric guitar while playing in a neighborhood band. In 2005, he entered the Jazz Studies program playing bass at the University of Southern Mississippi in Hattiesburg. During college, Andrew gained experience performing in multiple major and small ensembles, including Jazz Lab Band, University Singers Choir, and multiple small jazz ensembles. Andrew graduated with a B.A. from USM in 2009 and began performing on bass guitar in local original and cover bands. In 2015, inspired by a buildup of original material and the sounds of the 80's, he recorded and produced an original album with band mate Jaime Jimenez as The 86 Olympics, where he wrote, arranged, programmed drums, sang, and played keyboards/synths. In 2016, Andrew began applying his studies to his newfound love of the electric guitar. Having grown up listening to the cassette tapes of Van Halen's "5150" and Def Leppard's "Hysteria," his earliest major musical influences, perhaps pursuing his passion for the electric guitar was only a matter of time. He continues to gig as a professional bassist and write, record, and perform with The 86 Olympics. Go to Classes & Registration or call Performance WorX at 601.336.5313 to set up lessons with Andrew Glose today!
BA, The University of Southern Mississippi, 2009

MATTHEW HUFFMAN

DIRECTOR, Acting WorX
Performance WorX welcomes Matthew D. Huffman as Director of Acting WorX. Matthew relocated from Northeast Tennessee to Hattiesburg in 2013, where he was a Graduate Assistant in the Department of Theatre at The University of Southern Mississippi from 2013 – 2016. While at USM, he taught Theatre Appreciation, Beginning Acting, and Acting for the Camera, along with serving as the Theatre's Box-Office Manager and Public Relations Coordinator.

Mr. Huffman holds his Bachelors in Performance Theatre from East Tennessee State University. Prior to his Bachelor's work, he received his Associates in Theatre degree at Northeast State Community College. Mr. Huffman has performed live on stage in over 30 plays and musicals. Some of his favorite roles include, Pyotr Sorin in The Seagull, George H. Jones in Machinal, Nick Bottom in Robin Goodfellow, Tom Snout in A Midsummer Nights Dream, Dr. Chumley in Harvey, Lord Capulet in Romeo and Juliet, Max Detweiler in The Sound of Music, Wilbur Turnblad in Hairspray, Lazar Wolf in Fiddler on the Roof, and Charlie Clench in One man, Two Guvnors. Matthew has also performed dramatic readings for The Symphony of the Mountains in Kingsport, TN, along with live radio voice acting for USM's live broadcast of On the Radio with Edgar Allan Poe for WUSM (88.5). He also has over 15 years of experience in performing with various church choirs, college and high school choruses, show choirs, and bands. Mr. Huffman has served as a substitute teacher for the past year in several local and regional schools, including Lamar County, Forrest County, and Hattiesburg School systems. He was the Drama Teacher for the entire fall 2016 semester at Lakeshore H.S. in Mandeville, LA, during the maternity leave of the fulltime teacher. At Lakeshore High School, he taught all levels of students in performance and general theatre. Matthew also has taught Theatre Appreciation as an Adjunct Professor at USM's Gulf Park Campus in Long Beach, MS. Mr. Huffman is trained in multiple acting techniques, including Voice and Movement. Mr. Huffman's students can look forward to excellent acting training and coaching. He specializes in preparing High School students in acting auditions for collegiate theatre programs. Call 601.336.5313 today to study with Matthew Huffman either privately of in one of our new Acting WorX classes beginning in October in the Studios of X-Finity Dance Academy! Go to Classes & Registration or call Performance WorX at 601.336.5313 to set up lessons with Matthew Huffman today!
MFA, Theatre, The University of Southern Mississippi, 2016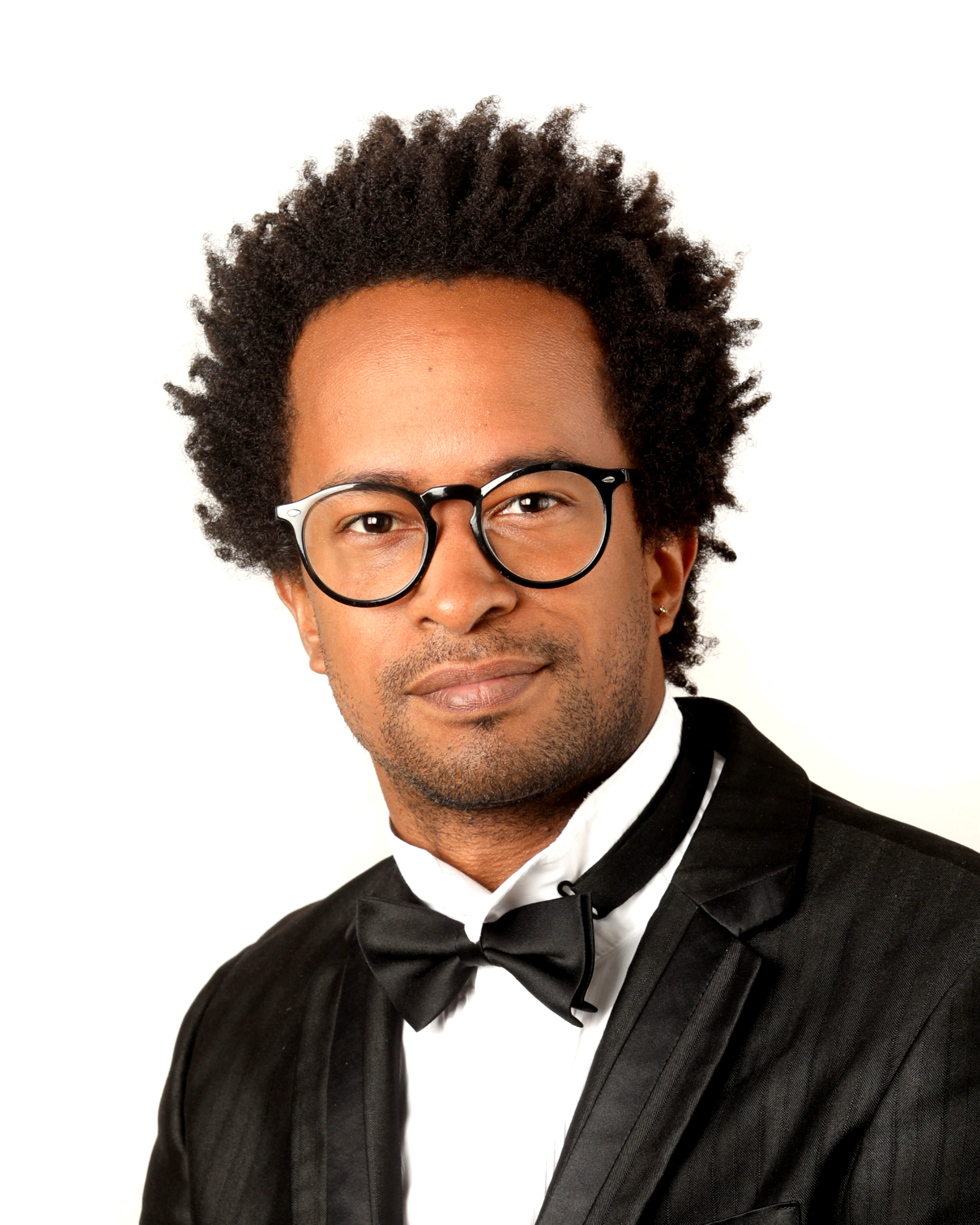 ALEJANDRO JUNCO
Orchestral Strings Instructor
Alejandro Junco is one of the most talented young musicians of his generation. He combines a range of warm sounds that characterize him for his influences by Cuban and classical music. He is originally from Havana, Cuba, where he has studied with the famed professor Carmen Amador since he was 8 years old . In the beginning, Alejandro was distinguished as a concertmaster of the Conservatory of Music in Havana playing a diverse repertoire from baroque to contemporary music. Alejandro was the winner of the third and second prize in the prestigious Jose White competition in Cuba in 2002 and 2008. He has received master class from Renaud Capucon while he studied at the Conservatory of Music.
He was concertmaster of the Youth Symphony Orchestra of Havana where he recorded Cuban music for national tv. After his studies in t high school, he started to work as concertmaster of The Orchestra of The Great Theater of Havana accompanying The National Ballet and the National Opera. Playing important pieces such as The nutcracker, The Swan Lake, Coppelia, Carmen and Giselle as well as operas The Boheme, Magic Flute, Carmen,Rigoletto and La traviata. At that time Alejandro played in numerous International Ballet Festivals accompanying principal companies as such The Bolshoi Ballet and the Royal Ballet.
In 2013 he moved to Mississauga,Canada where he joined as first violin of The Mississauga Symphony Orchestra and won the third prize of The Youth Competition.In 2015 he graduated from The University Of Art in Havana where got a degree in violin performance. In 2016 he was invited to play as soloist with the MSYO. Also,he won a scholarship to study his master in violin performance at The University of Southern of Mississippi where he currently attending and studying with Dr Stephen Redfield ,the concertmaster of the Santa Fe Orchestra.
Go to Classes & Registration or call Performance WorX at 601.336.5313 to set up lessons with Alejandro Junco today!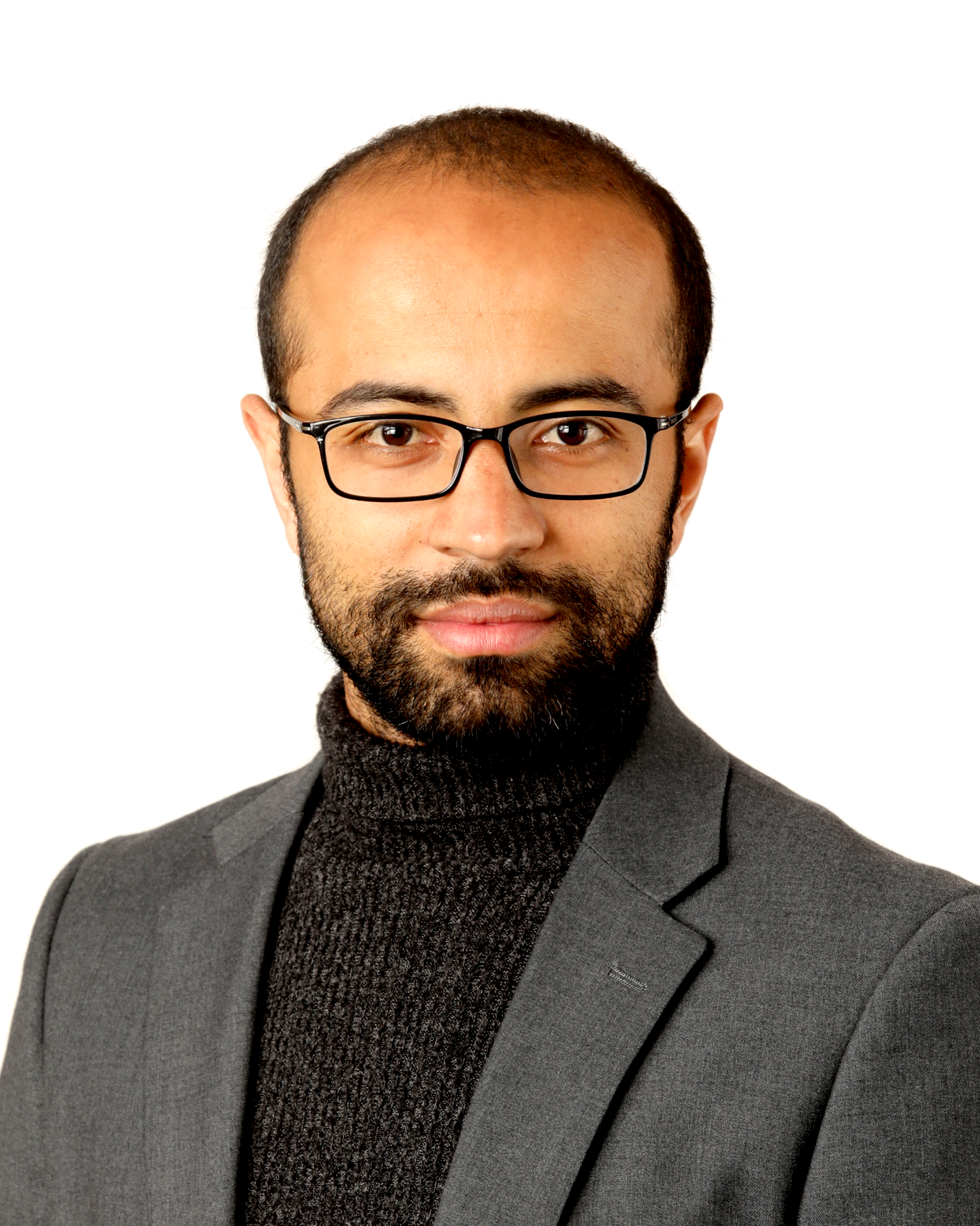 JORGE OSSA

Piano Instructor
Pianist Jorge Andrés Ossa is from Colombia, South America. Currently he is pursuing a Master of Music in Piano Performance with Dr. Elizabeth Moak at the University of Southern Mississippi. He has performed in various venues as a soloist and chamber musician throughout Colombia. In 2015, he was invited to participate in the Festival of the Americas in Iowa City where he had additional studies in piano technique and learning skills for the piano with Réne Lecuona. He previously studied piano with Ana María Orduz and Marina Gonzalez. He has performed in masterclasses of Teresita Gomez, Blanca Uribe, Jasmin Arakawa, Jeremy Samolesky, and Sergei Sichkov, among others. Jorge also holds both a Bachelor of Music in Piano Performance and Bachelor of Music Education from the University of Antioquia (Medellín, Colombia). In addition to performing, Jorge finds joy in teaching and has been active in this area since 2010. He taught for four years on the faculty of the extension program at the University of Antioquia, as well as for five years at Academía Musica Amadeus Colombia, and three years at the San Pablo Seminary. Go to Classes & Registration or call Performance WorX at 601.336.5313 to set up lessons with Jorge Ossa today!
BM, Piano Performance, The University of Antioquia
BME, The University of Antioquia

MM, The University of Southern Mississiippi, In Progress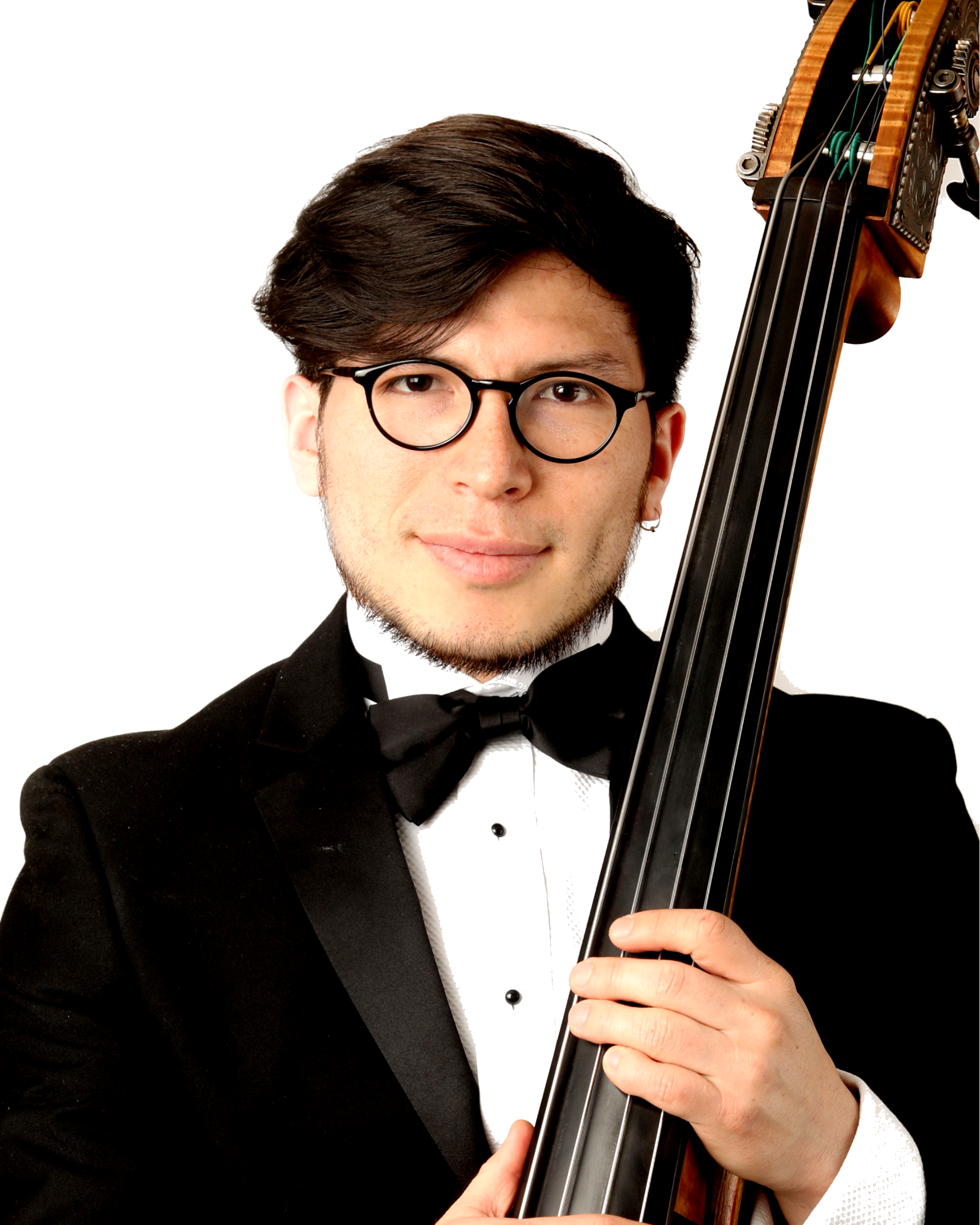 WILLIAM VALENCIA

Orchestral Strings Instructor

Performance WorX welcomes WILLIAM VALENCIA as Instructor in ORCHESTRAL STRINGS. William Valencia is a native of Ecuador, having been active in school, community, college, and professional performing and teaching the Double Bass. He is joining the Music WorX faculty as Orchestral Strings instructor. Mr. Valencia comes to us with over 11 years of experience in orchestral, solo performing and teaching. He has served as a Double Bass performer with Philharmonic of Ecuador, Meridian Symphony Orchestra, The University of Southern Mississippi Orchestra and Wind Ensemble. Throughout his career, Mr. Valencia has performed on the Double Bass with orchestras and independent groups in the United States, Ecuador, Argentina, and Brazil. He has served on the stage staff of Festival South in Hattiesburg and in Summer 2015 and 2016. He serves as Director of Festival Musica Guaranda in Ecuador, leading the Festival, conducting master classes and improvisation workshops. He is a candidate for the Bachelor of Arts degree in Music Education at The University of Southern Mississippi. Mr. Valencia's students can look forward to excellent strings instruction emphasizing technical skills, rhythmic understanding, and quality musical experiences, covering many of the National Standards for Music Education.. Call Performance WorX at 601.336.5313 or go to Classes & Registration to set up lessons with William Valencia today!
BAME, The University of Southern Mississippi, In Progress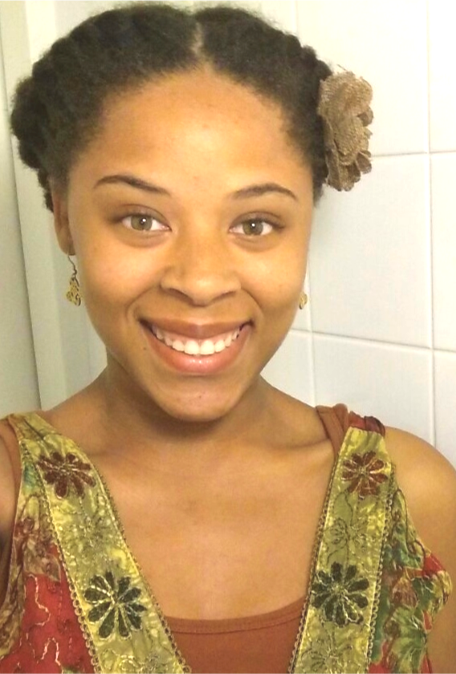 MARLANA WRIGHT

Orchestral Strings Instructor
Marlana Wright is a classically trained violinist and pianist. She is currently a student at the University of Southern Mississippi where she studies Music Education. She plays in the symphonic orchestra studies violin under Dr. Stephen Redfield and also participates in chamber ensembles and recitals. As well as being classically trained on her instruments, Marlana also comes from a background of gospel music as she has played in churches and has had several opportunities to perform in jazz ensembles and develop her improvisational skills. She spent most of her years as a musician learning to play music by ear through worship leading at her current local church, Trinity Outreach Ministries. She is also currently involved in a campus ministry where she leads worship on piano and violin. After obtaining her Bachelor's degree from the University of Southern Mississippi, she plans to teach in schools as well as maintain her ministerial positions and hopes to be able to give students the foundation of classical music as well as influencing them in learning to play music by ear.
BME, The University of Southern Mississiippi, In Progress

DANCE INSTRUCTION AT

X-FINITY DANCE ACADEMY!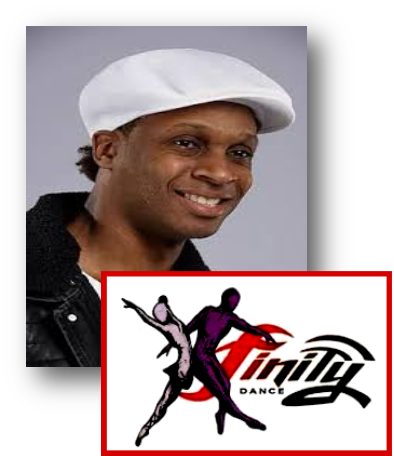 E. Jae James

X-Finity Dance Academy

Our Partners for Dance Instruction

Performance WorX proudly announces our association with Xfinity Dance Academy of Hattiesburg and its owner E. Jae James! X-Finity Dance Academy is a unique dance studio by offering more than just dance classes in it's state-of-the-art studios. X-Finity Dance Academy provides a family environment that creates positive lifetime memories for EVERYONE who visits us - the dancers, their families, and their staff. E. Jae and his faculty offer dance classes for all ages and abilities, variety of class styles, positive and caring instructors, top-notch dance education, multiple dance class times to fit family schedules, flexible enrollment options and more!
E.Jae James (Choreographer, Artistic Director, Dance Educator), originally from Wiggins, Mississippi, began early training from dance studios in the Mississippi, Alabama, and Louisiana areas. E.Jae continued training on scholarship at The University of Southern Mississippi of Hattiesburg, Mississippi. He started studio training at the age of 15 and has continued to dance and choreograph since then. Dancing has been his long life dream and gift. Graduating with honors he received his BFA in Dance Education/Performance and Choreography.

Call Performance WorX at 601.336.5313 or go to www.xfinitydance.com to set up lessons and classes with X-Finity Dance Academy today!